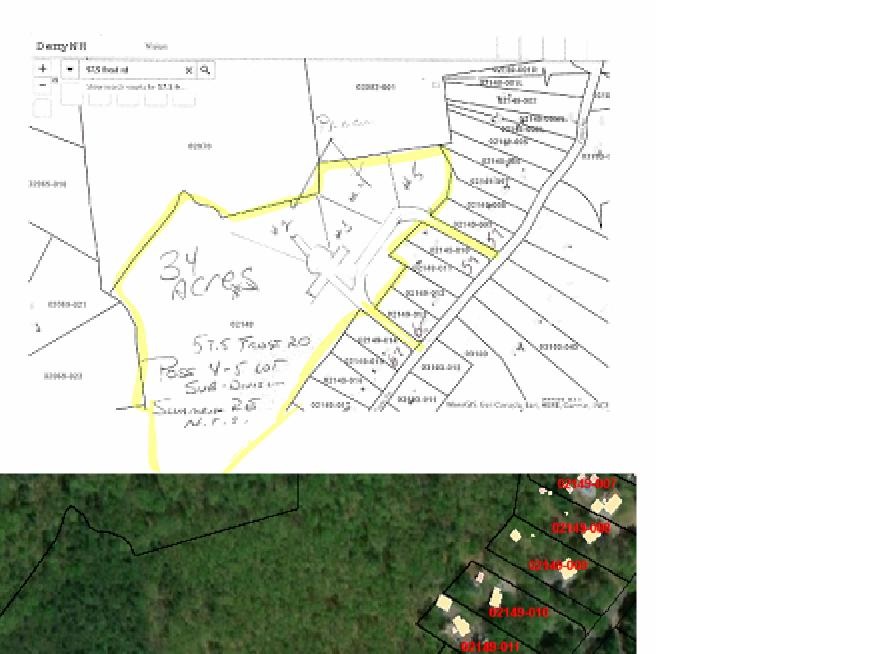 Asking Price: $469,000
Type: Land
Status: Active
Days-On-Market: 535
Listing Date: Jan 08, 2019
Updated: Jun 24, 2020

34 acres of Derry land great area and schools, easy access. LMDR zoning allows for 1 house per 2 acres. there is a $10,000 premium per lot after 5 approved lots to seller. Property has 2 designated egresses in and out of property. See proposed property layout attached.